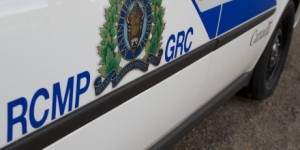 A man is dead after an altercation on private property in the RM of Glenside.
Bigger RCMP and RCMP major Crime Unit North initial reports have revealed that at about 5:30 PM on Tuesday, five individuals drove onto private property in a vehicle and were confronted by the property owners who were outside and saw them drive up.
The people in the vehicle were not known to the owners and a verbal exchange occurred when the vehicle was asked to leave the yard. Ultimately a firearm was discharged, hitting a man in the vehicle and he was declared deceased at the scene. An autopsy will be performed to confirm the deceased's identity.
The man associated with the property was arrested at the scene and three occupants from the vehicle, including two females and one adult male were taken into custody as part of a related theft investigation. Another male is being sought by police.
The investigation is ongoing and no charges have been laid at this time.