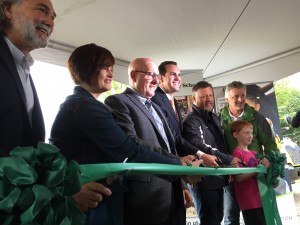 The Regina Catholic School Division is switching all of its buses over to propane rather than gas, in an effort to go green.
The propane buses will also save the school division money in maintenance and fuel costs.
Elena Chase, Transportation Officer for the division says they were happy to reduce their carbon footprint.
"The amount of emissions that a school bus can put out in a day is rather large. So we looked at how much less emissions a propane bus puts out, not just in smog-type emissions, but also noise emissions."
Chase says they have also cut down on paper use by supplying bus drivers with iPads and GPS systems.