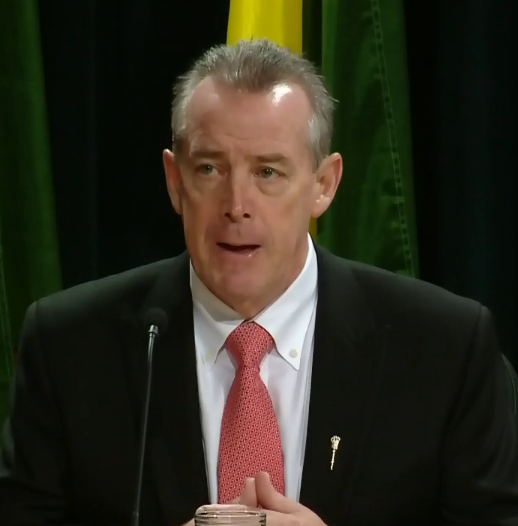 A political watcher says Saskatchewan Premier Brad Wall faces more challenges in an upcoming cabinet shuffle after the loss of his deputy premier due to an impaired driving charge.
Don McMorris resigned as deputy premier after he was pulled over by RCMP and charged with impaired driving on Friday.
Tom McIntosh, a University of Regina professor, says McMorris likely wouldn't have been shuffled out of the post.
McMorris had been a senior minister since the Saskatchewan Party took power in 2007 and McIntosh notes that McMorris is also a long-time friend of Wall.
But McIntosh says there's an opportunity in the cabinet shuffle for Wall to see who among the recently elected members of the legislature might be good cabinet ministers.
The professor says he thinks Wall needs to shake things up to refresh the Saskatchewan Party going forward with its third term.
(The Canadian Press)