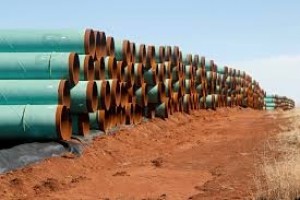 Part of the pipeline involved in the Husky Energy oil spill into the North Saskatchewan River has been taken for testing.
Laurie Pushor, deputy minister of the economy in Saskatchewan, says provincial officials supervised as the line was purged, cut and taped and the segment in question removed.
Pushor says it has been taken to a third-party lab for analysis.
The pipeline leak detected on July 21 spilled up to 250,000 litres of oil mixed with a lighter hydrocarbon into the river near Maidstone.
Pushor won't speculate on what caused the rupture, saying the province will wait for the investigation to be completed.