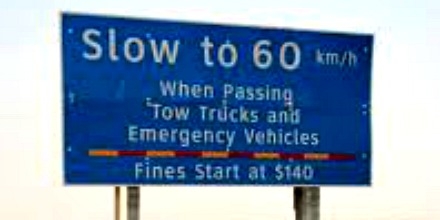 The deputy chief of the Churchbridge Fire and Rescue service has emailed Saskatchewan premier Brad Wall about a problem he says first emergency crews face.
Dustin Eskra says people are not slowing to 60 km/h when passing emergency vehicles or tow trucks with their lights activated.
Warren Kaeding is the MLA for Melville-Saltcoats which includes Churchbridge.
He says drivers must get proper warning in order to slow down.
Kaeding has also forwarded the email to several provincial departments, including highways.