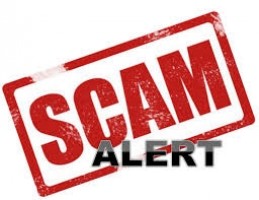 RCMP again are reminding the public of a Canada Revenue Agency scam.
The Mounties say RCMP NEVER call people to pay their taxes under the threat of being arrested.
According to the police, the fraudsters are able to spoof phone numbers to make it appear that a call is being sent from an RCMP Detachment, but it is not.
The RCMP is asking the public to report the information to the Canadian Anti-Fraud Centre.
If in doubt, Canadians should contact Canada Revenue Agency directly if they are unsure of their tax status. (1-800-959-8281)
If someone receives a call from a supposed CRA agent or the police threatening legal action if payment is not made, they should note the name, phone number and any specific details of the call and report it to their local police service and the Canadian Anti-Fraud Centre.