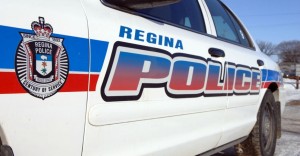 The Regina Police service has confirmed a 56-year old charged with luring a child via computer made his first court appearance on Thursday morning. Kenneth Mark Davis from Regina, was arrested on August 10 at about 11:15 p.m., in the 2900 block of 13th Avenue. Police were dispatched to that area as a result of a citizen complaint.
A spokesperson at the Regina Police Service says they are aware of a group of Regina citizens who call themselves "predator hunters", and wish to remind the public not to take the law into their own hands.
The police call this group trying to catch online predators concerning and are reminding the public of its potentially dangerous consequences:
• The average person isn't trained in the rules of evidence, so it's possible the information/evidence gathered before police are involved might be excluded from any court proceeding;
• There is a risk to the safety of members of the public, including the so-called suspect, if there is an actual meeting. You don't know who you are dealing with or whether the suspect is armed or desperate. Things can escalate very quickly, resulting in a tragic outcome.
• All of us are subject to the Criminal Code of Canada and other laws and, even if a person thinks he or she is doing what is "morally right", there's always potential that person could be charged if there is evidence he or she broke the law.
• There is much encouragement and enthusiasm for such groups being expressed online, but members of the public must take care not to incite violence or other offences.
• Residents are also reminded that there are situations when there may not be patrol cars immediately available for dispatch to a so-called citizen arrest. Such situations increase the potential for something bad to happen if a suspect becomes desperate or the citizens' behavior becomes vigilantism.
• Our investigators for internet child-luring are very specialized and they are always busy…unfortunately there is no shortage of people who prey on children. Arrests like this may take those investigators away from more urgent investigations where an actual child is being abused. Our goal always is to conduct thorough, quality investigations and events like this, although they may be satisfying in the short-term, challenge our resources in the bigger picture.
Police say they always encourage the community to contact them when they see something suspicious or to call Crime Stoppers if they have information that could help in an investigation.