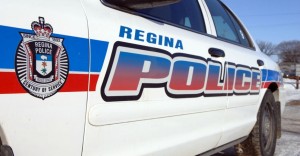 A woman was treated for minor injuries following an incident that occurred on Saturday.
Regina police say they were called to a street robbery around 4:40 P.M. on August 13.
Police say a woman was approached by an unknown man and woman.
The woman suspect allegedly took the woman's MP3 player and ran off.
Police say the woman was able to get her device back but was assaulted by the man and woman suspects.
The woman was transported to hospital for treatment of minor injuries.
The police describe the woman suspect as wearing a blue dress, brown shoulder length hair and carrying a black purse.
Police describe the man as wearing a white shirt, ball cap, and having short hair.
Anyone with information that could help in this investigation is asked to contact the Regina Police Service at 306-777-6500 or Crime Stoppers at 1-800-222-8477 (TIPS).