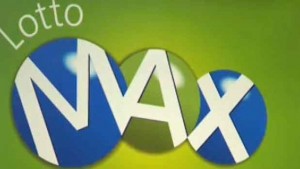 Someone in Saskatchewan is 60 million dollars richer thanks to one lottery ticket.
Many were rushing to check their Lotto Max tickets on the weekend after word broke that one ticket with the winning 7 number combination was sold in Saskatchewan.
Kevin Van Egdom with the Western Canada Lottery Corporation says they are waiting for the person in possession of the ticket to come forward, but admits it could be a while before that happens for a variety of reasons including the person may not even know yet what they have in their possession. He adds all he can say about the ticket is that it was not sold in Regina or Saskatoon.
Van Egdom says the person making the claim will have to verify they are the proper owner of the ticket by answering some questions before the process of cutting a cheque can begin.
He says this is the biggest jackpot win in Saskatchewan history.
The winning numbers were 5, 7, 15, 18, 19, 27 and 28 with the bonus number being 25.