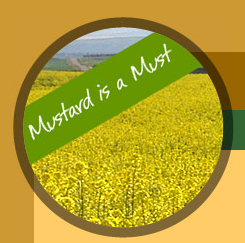 The tenth annual Great Saskatchewan Mustard Festival will be celebrated on Sunday on the lawn north of the legislative building in Regina.
The event will run from 11 am to 3 pm Sunday, August 21st.
19 chefs and restaurants will be presenting various dishes highlighting Saskatchewan-grown mustard and hoping to win the Yellow Jacket, the top prize for the best chef based on voting by those attending the
festival.
Saskatchewan produces about 75 per-cent of Canada's mustard and Canada is a world leader in mustard exports.
Tickets to the all you can eat Mustard Fest event cost 30 dollars each.