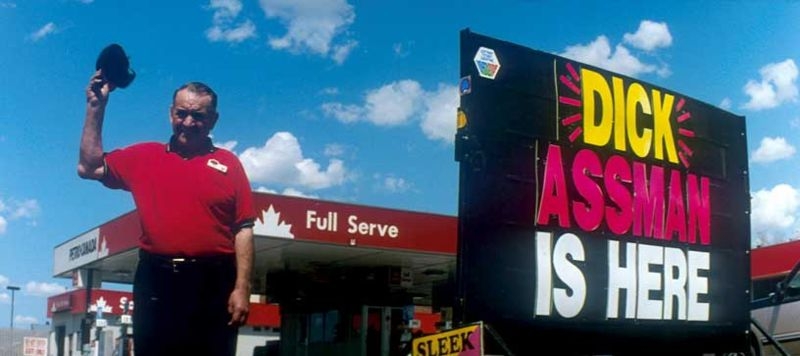 Dick Assman of Regina has died.
In a quiet announcement in the local newspaper obituary, it was announced the gas-station attendant, possibly best-known for his name being mentioned on the David Letterman Show, died peacefully Monday according to his family.
"Richard (Dick) Arthur Assman on Monday, August 15, 2016 in Regina, SK. Born in Neudorf, SK in 1934, Richard worked as a manager, mechanic and gas attendant at service stations in Regina his entire adult life. "
In the summer of 1995, Assman had moved from working at one gas station location to another and the owner decided to put an ad in the paper to let people know.
That caught the eye of David Letterman's staff and it was a feature on one of Letterman's shows.
"When I went on the stage, that was something else," Assman said, recalling his trip to New York to meet a throng of screaming studio audience members. "You walk on there, everybody is hollering.
"Assmania" all started with that local ad in a Regina newspaper and vaulted Assman into a somewhat dubious fame.
A ceremony will be held at Speers Funeral Chapel, 2136 College Avenue, Regina, SK on Monday, August 22 at 1:00 p.m.