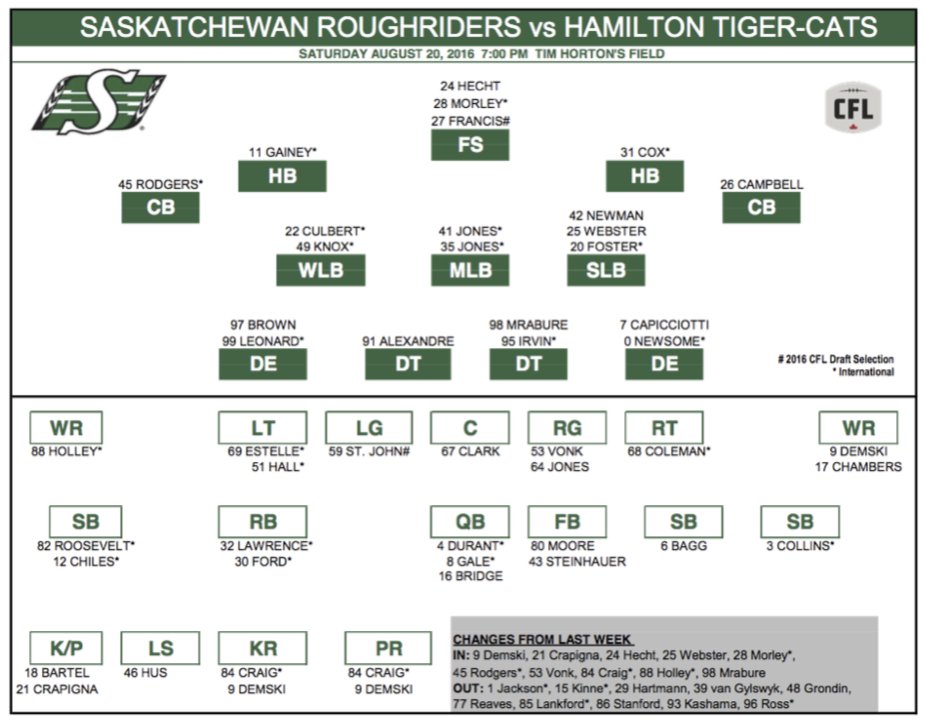 The Riders are starting to get healthy, and that shows by the roster released for their game against Hamilton on Saturday night.
Players like Nic Demski, Tyler Crapigna, Matt Webster and Matt Vonk are coming off the injured list to suit up.
620 CKRM's coverage begins at 2 o'clock Saturday afternoon with Rod Pedersen and Carm Carteri bringing you the play-by-play starting at 5.