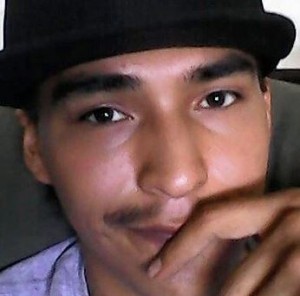 A Saskatchewan reeve says the future of a councillor who posted an online comment about the shooting death of an aboriginal man will be a topic at an upcoming meeting.
A screen-grab of the post, from a user named Ben Kautz, was widely circulated after the death of Colten Boushie earlier this month.
22-year old Boushie of the Red Pheasant First Nation was killed after the vehicle he was in drove onto a farm in the rural municipality of Glenside, west of Saskatoon.
The property-owner, 54-year-old Gerald Stanley, is charged with second-degree murder.
He has pleaded not guilty and was granted bail Friday.
"His only mistake was leaving three witnesses," read the post on a Saskatchewan farmers group Facebook page. The group has since been closed.
Kautz, a farmer near the small town of Lampman, southeast of Regina, is a councillor with the rural municipality of Browning.
The reeve for the area, Pius Loustel, wouldn't say whether he thinks the post warrants Kautz's removal from council.
His wife, Dawn Kautz, told The Canadian Press she doesn't know exactly what the post said but that it was written in the heat of the moment.
The family has had thousands of dollars worth of tools and gas stolen from their farm in the past, she said.
Her husband regrets the post, she added, and has offered to step down as councillor.
RELATED:
Suspect in Colten Boushie shooting pleads not guilty; bail decision expected soon
NFU issues statement on shooting of Colten Boushie
Rally for Colten Boushie expected at North Battleford courthouse Thursday
Bail decision reserved for Gerald Stanley in Colton Boushie murder case
Accused in Colton Boushie case pleads not guilty as rallies are held for 22 year old
Premier Brad Wall says racism has no place in Saskatchewan
An initial RCMP release about the shooting stated people in the car were taken into custody as part of a theft investigation.
However, they were released without charges.
First Nations leaders have called the release biased, saying people may have drawn the conclusion that the shooting was somehow justified.
A cousin of Boushie, who was in the car at the time of the shooting, has said they were heading home to the reserve after an afternoon of swimming when they got a flat tire and were looking for help.
Racial tensions flared after the killing. And comments on social media — both anti-First Nation and supporting vigilante justice against the farmer charged — spurred Saskatchewan Premier Brad Wall to call on residents to "rise above intolerance."
Brian Fornwald, another councillor in Browning, said he was unaware of Kautz's post but thinks he should be able to remain on council.
"I think everybody says something sometimes that they regret 10 seconds after," he said. "I don't think you're human if you haven't."
He said many farmers have been victims of theft, and it gets their "dander up."
"It's hard to take things back, I guess," Fornwald said. "Maybe he needs to make a public apology."
RCMP, in the meantime, are warning social media posts are being monitored.
The mounties say some posts regarding this shooting are concerning and potentially could be criminal in nature and are asking everyone to remain respectful in their online communication.
(with files from the Canadian Press)