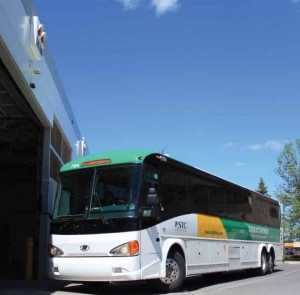 The provincially owned bus line is bringing back a popular promotion.
STC announced today the return of their popular senior seat sale in September with those aged 60 or over being able to ride anywhere STC goes for just 15 dollars one way.
With a bus trip from Regina to Saskatoon costing 38.40 plus tax one way, seniors will save more than 23 dollars if making that trip in September.