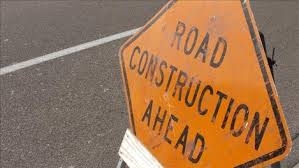 The city of Regina says it has made good progress this summer with its various road construction projects.
The city's director of roadways is Norman Kyle.
He says work on the Ring Road is actually ahead of schedule, but he can't give a date as to when traffic will once again be moving freely at Victoria Avenue.
Kyle hopes the weather will allow city crews to keep working on the various projects that will be underway for another 6-8 weeks.
In the meantime, there are several projects underway this week which will likely slow down the commute for many motorists:
Victoria Avenue will have traffic restrictions between Park Street and Quance Gate/Eastgate Drive from 8 p.m. to 5 a.m. every evening for ten days for pavement markings (painting of lane lines).
Dewdney Avenue will be closed between Angus Street and Rae Street for one day for upgrades to the water system.
And drivers should consider alternate routes on Tuesday, August 23 as crews will be doing window installation at the Viterra building. Traffic restrictions will be in effect from 8 p.m. until 6 a.m. for six days. Victoria Avenue eastbound lane will be closed and Albert Street southbound will be closed during construction.