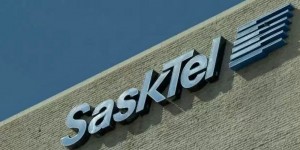 Premier Brad Wall says his new minister responsible for SaskTel will be the point man with the public if there is an offer to buy the Crown telecommunications company.
Wall made Dustin Duncan energy and resources minister in a cabinet shuffle Tuesday, but also gave him SaskTel duties.
The premier said any offer for SaskTel that checked off a number of boxes would be taken to people for input — and Duncan would lead that consultation.
Wall said any deal would have to generate a significant amount of cash, create jobs in Regina and provide better phone service.
He also reiterated that any such sale would have to be approved by Saskatchewan voters in a referendum.
Duncan says at this time there are no offers on the table.