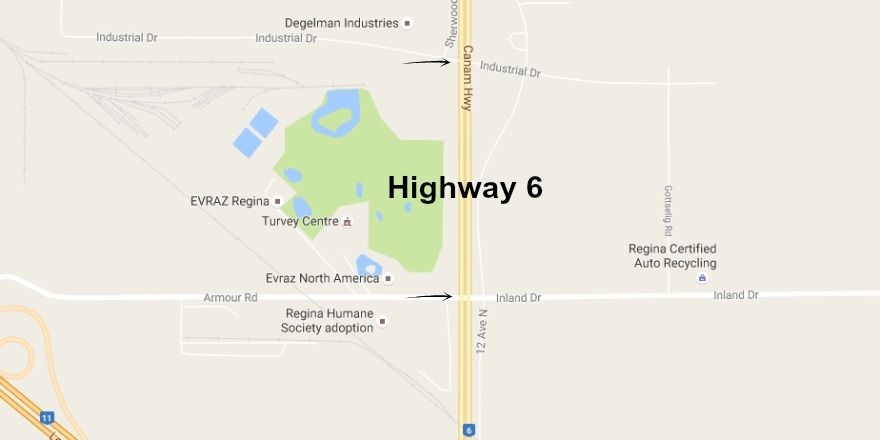 The ministry of highways in conjunction with the City of Regina will begin work to install traffic lights at the intersection of Highway 6, Inland Drive and Industrial Drive this fall.
The intersection has become a dangerous corridor for collisions.
Doug Wakabayashi with the Ministry of Highways says the area has changed in the last few years.
A tender is out for the work needed on the roads in the area to accommodate the new lights and as a result there is no firm timeline for completion.