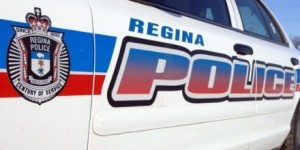 A 55 year old woman was in Regina provincial court Friday morning after a pair of robberies at local businesses.
On August 12, a business on the 600 block of Victoria Avenue was held up with another robbery occurring at a business on the 6200 block of Rochdale Boulevard on Wednesday.
In both cases, a woman with a gun entered a business demanding money.
Rebecca Maser faces two charges of armed robbery as well as two additional charges of wearing a disguise with the intent to commit an indictable offence.