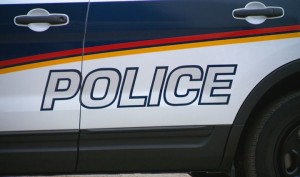 A woman was allegedly assaulted while walking her dog on Friday.
Saskatoon Police Service are saying they responded to a call of an injured person around 3 p.m. on Friday, August 26 in the 900 block of Avenue G North.
A woman was reportedly walking her dog by Ashworth Holmes Park when she was approached by an unknown man.
The man allegedly attempted to take her dog and attacked her with an edged weapon.
The dog bit the man in the leg and both the woman and her dog were able to run away.
She was treated by M.D. Ambulance at scene and was released with minor injuries.
Police are describing the suspect as a tall Indigenous man with shorter hair and was wearing a black hoodie and jeans.
Police are continuing to investigate and ask anyone with information about the incident to contact Saskatoon Police at 975-8300 or Crime Stoppers at 1-800-222-8477.