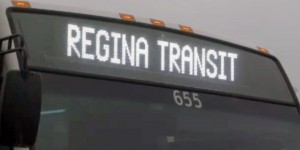 Regina Transit is expanding its service and changing some of its routes and schedules on August 28.
The University of Regina Student's Union (URSU) is implementing a Universal Bus Pass for the fall 2016 semester.
Transit service enhancements will help support the increased use of students going to and from the University.
Route 22 University/Arcola is a new route servicing residential areas in the east end, including Windsor Park, Greens on Gardiner, the Creeks and Wascana View. See attached map.
Routes 3, 4 and 30 will have additional trips during morning and afternoon peak times, allowing more options of trips on those routes.
Route 18 and 21 will run throughout the day and will not have a break in service in the middle of the day, as it did before.
Routes 18, 21, and 22 will have an added late-night trip at 10 p.m. from the University of Regina to accommodate students with evening classes.
Service to high schools will also experience changes this fall. There is a new service from Westhill and Fairways West to the high schools on Rochdale Boulevard.
The upcoming schedule changes and information on Transit Services is available online.