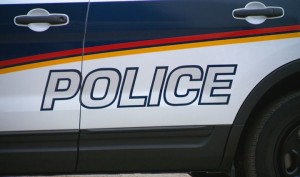 Saskatoon Police Service are currently investigating two instances involving bear spray.
Saskatoon Police responded to an injured person call around 12:00 a.m. on August 28 in the area of Steeves Avenue and Diefenbaker Drive.
Upon arrival, police say they located two individuals who had been bear sprayed.
Police say they then received a second call at a convenience store in the 3700 block of Diefenbaker Drive where two more individuals were reportedly being bear sprayed.
Police are not sure if the two incidents are related.
An investigation is ongoing.