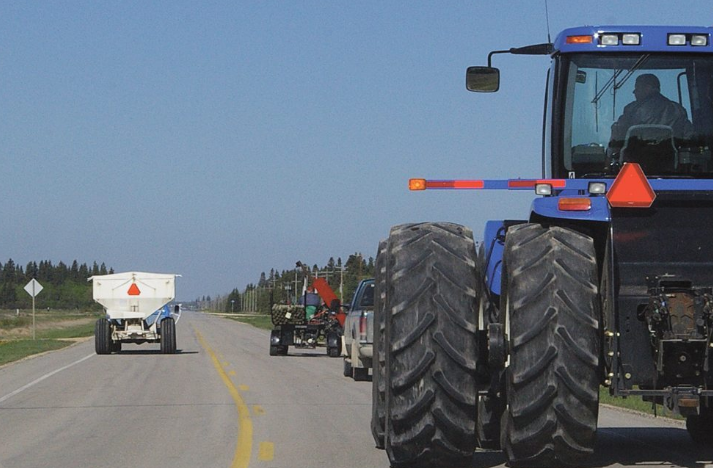 With harvest in full swing, a reminder for both farmers and drivers to share the road as large pieces of machinery will be on highways and grid roads.
Kelly Brinkworth with SGI is reminding drivers to be aware of their surroundings during this time of year.
Farmers driving those tractors are also reminded to check for ongoing traffic and traffic which may be backed-up behind them so they can pull over and allow vehicles to pass if the need is there.