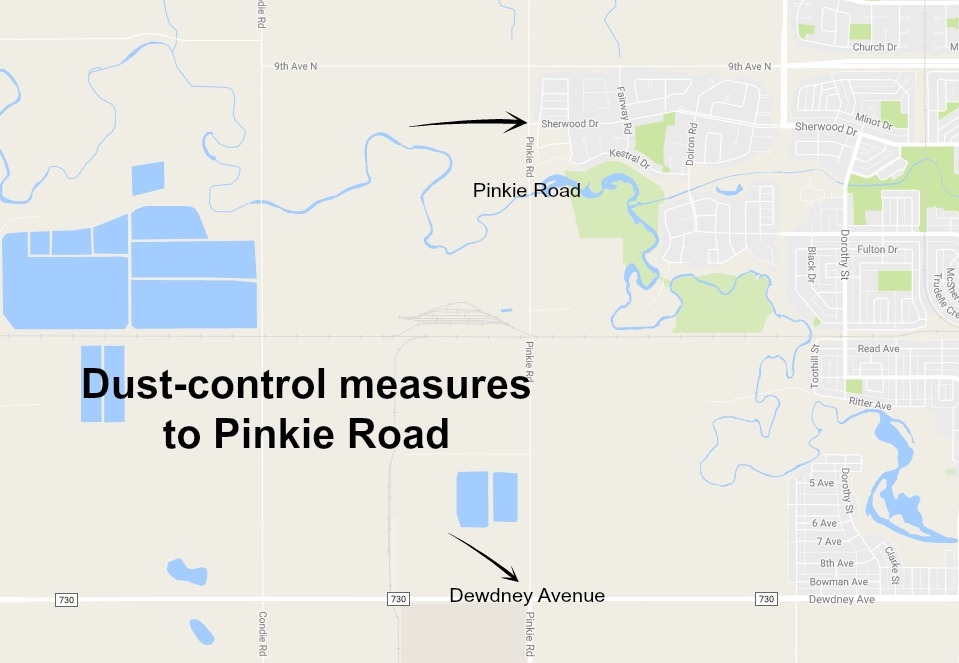 Regina road crews will apply dust control measures to Pinkie Road on Monday.
The road will be closed for two days to allow for excavation.
Access will be allowed to businesses just off Pinkie Road from Dewdney Avenue.
City crews will use recycled asphalt from nearby roadworks projects to create a four to six-inch surface on the roadway.
This will create a barrier between vehicles travelling on the road and the gravel layer.
Drivers are reminded to slow down in construction zones and consider alternate routes.