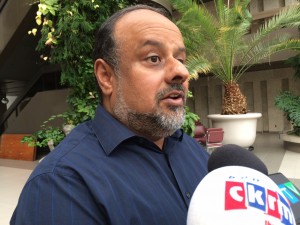 The Saskatchewan government is asking parents to make sure their children are being vaccinated against harmful diseases.Chief Medical Health Officer Dr. Saqib Shahab say there is some concern around increased cases of whooping cough in Saskatchewan over the past year and a half.
Immunization against whooping cough should start around two months of age and then continue with boosters.
"For most parents it's not a matter of should I get my child vaccinated, it's actually finding the time to keep those appointments," said Shahab.
Routine vaccinations are available at public health clinics across Saskatchewan.