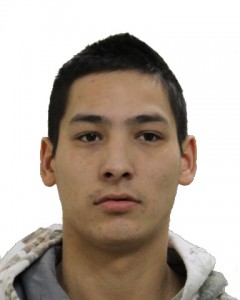 Regina police have issued a Saskatchewan-wide warrant for the arrest of a 24 year old Punnichy man wanted for attempted murder after a weekend shooting in Regina.
24 year old Adam Taniskishayinew, who also goes by the last name Pratt, faces charges of attempted murder, possession of a firearm and breach of probation.
He is described as aboriginal, five-foot-nine and weighing 160 to 170 pounds with a slim build, short black hair and brown eyes.
Authorities advise  the public not to approach Taniskishayinew, as he may be armed and is considered violent.
Anyone having information of his whereabouts are asked to call Regina police, Crimestoppers or the nearest RCMP detachment