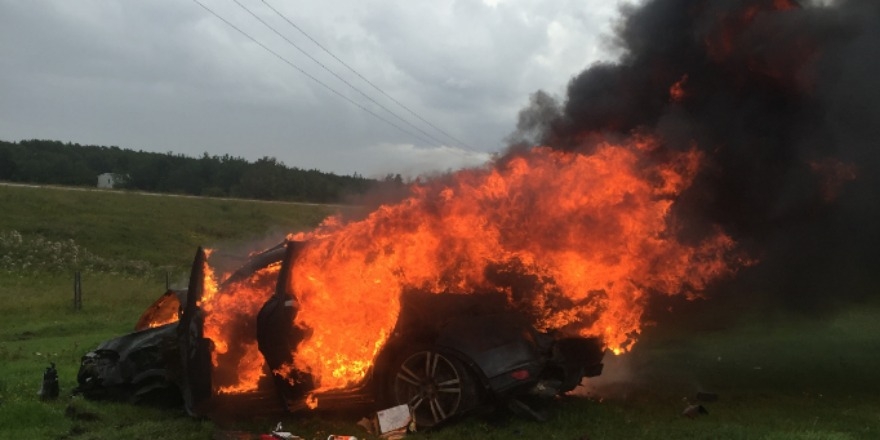 One man has been arrested after two people stopped to help following a crash on Highway 303 near Lloydminster, Sask.
The single-vehicle crash occurred on August 25, according to RCMP.
Mounties arrived at the scene to find a Porsche Cayenne on fire and the good samaritans without a ride.
The victims told police they had stopped to help a man who was in need of medical attention, however he stole their white 2003 Chevrolet Silverado 2500.
The following day, 23-year old Daniel Fenrich was arrested at a home in Lloydminster and taken to hospital for treatment of non-life threatening injuries.
Fenrich has been charged with motor vehicle theft, dangerous operation of a motor vehicle, driving while disqualified and committing a common nuisance.
He is being held in custody until he appears in court on September 1.
The Silverado, which was burnt, was recovered near Perch Lake north of Paradise Hill.
Police are looking for any witnesses who may have seen the crash of the black Porsche Cayenne with Alberta licence plate BGX0582 or the events leading up to the collision.