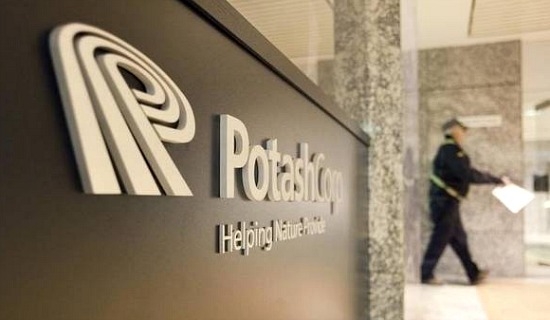 Potash Corp. of Saskatchewan, the world's largest fertilizer company by capacity, and Calgary-based Agrium have confirmed they are in preliminary merger talks.
Both companies issued statements today confirming the news after their shares were halted on the Toronto Stock Exchange.
They said no agreement has been reached and there is no assurance that any transaction will result from these discussions.
Before the companies' shares were halted, PotashCorp stock had climbed $2.40 or 11.48 per cent to $23.30 on the day and Agrium was up $8.28 or 7.1 per cent to $124.81.
The rise in share prices made PotashCorp worth $19.6 billion and Agrium worth $17.4 billion, creating the potential for a $37 billion agricultural giant.
The merger talks come as the fertilizer industry struggles with a steep drop in prices in recent years following a ramp-up in production and the breakup of a Russia-Belarusian potash trading cartel in 2013.
(The Canadian Press)