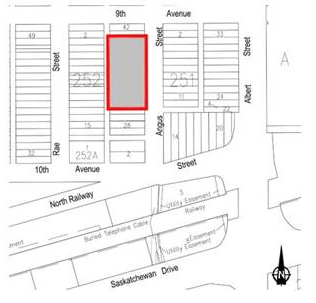 The City of Regina has received a Contract Zone Application to revise an existing contract to add a Humanitarian Service Facility at 1610 Angus Street.
The proposed facility is in addition to an existing 30-suite, two-storey apartment building for homeless adults and families.
The public is invited to attend an open house to review and comment on the proposed development:
Tuesday, August 30, 2016
5 to 8 p.m. (Presentation at 7 p.m.)
Dean Smith Youth Centre
1475 Athol Street
City staff and representatives of the developer will be present to answer your questions.