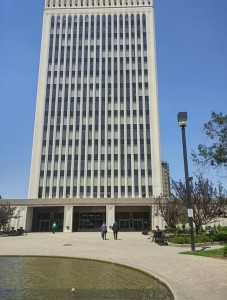 Regina city council has voted to approve plans for a new Islamic prayer hall in south-east Regina and has approved the transfer of land in Wascana Park to the University of Regina.
The transfer of land in Wascana Park to the University of Regina has been approved by City Council.
The land will be owned by the University of Regina and Conexus Credit Union will be donating over 8 million dollars to the College Avenue Campus renewal project instead of paying rent.
The donation will allow Conexus to build a head office on the land, which will include a business incubator.
The building will also have an atrium connected to Darke Hall.
It would involve Conexus moving 200 staff from six smaller offices to a new facility just west of Darke Hall.
It would also mean the unprecedented addition of a large commercial enterprise to the Wascana Park area.
A design has to be submitted to Wascana Centre Authority for approval before construction can begin.
The prayer hall will be located within the shopping center located at 2318 East Assiniboine Avenue beside a hair salon in a strip mall.
The hall has received support from the Islamic Association of Saskatchewan as a place to hold five daily prayers.
Concerns came from residents of the area who were worried about an increase in traffic and noise.
A petition, signed by 96 people who were opposed to the 24-hour nature of the building, was presented at the council meeting
The hall will not hold large events, as it is not a mosque, and there is a 20 person limit to people who can use the building at one time.