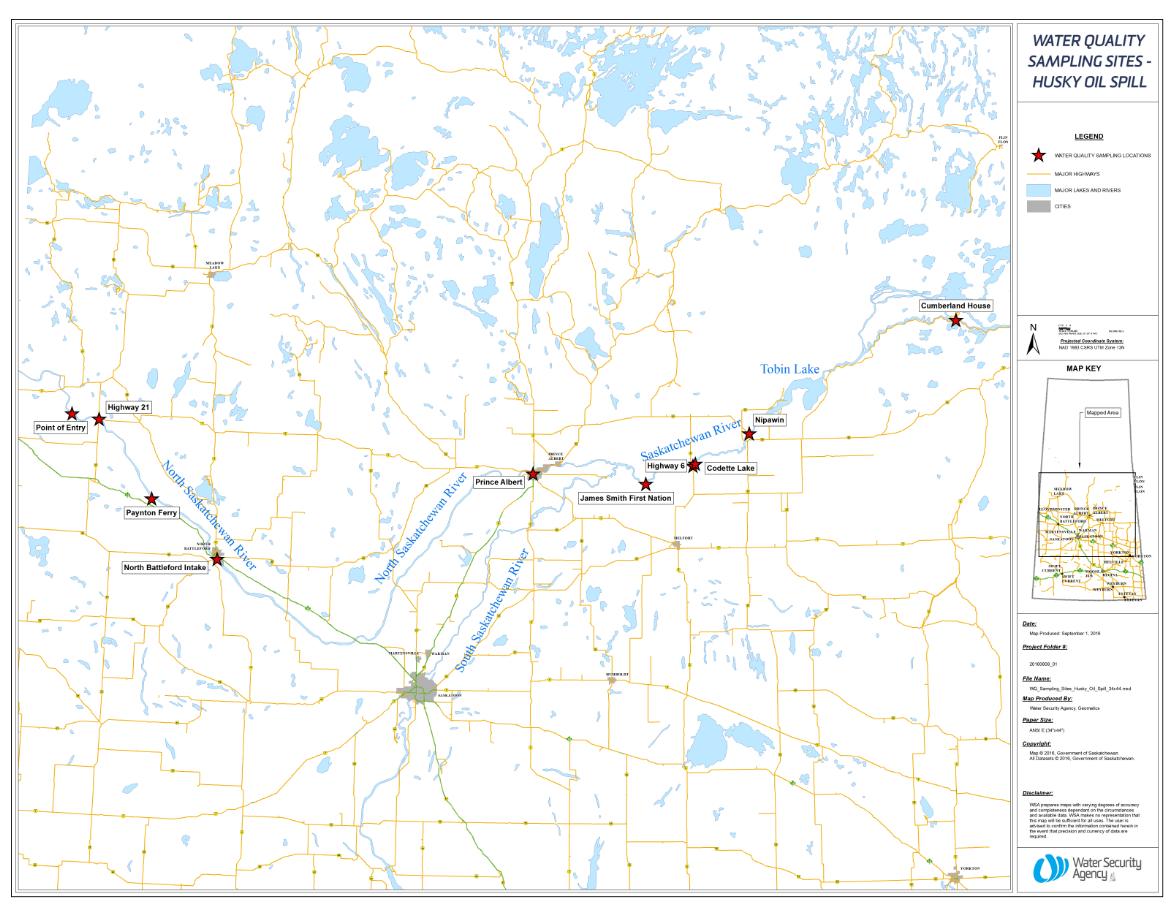 While Saskatchewan's Water Security Agency can't give a date as to when water intakes in three communities can reopen after the July oil spill into the North Saskatchewan River, it is now possibly before winter.
North Battleford, Prince Albert and Melfort had to shut down their water intakes because of the oil spill and all communities working off those water treatment plants are now getting water from alternative, temporary water sources.
The WSA's Sam Ferris says of the 135 water samples their agency took from the river, only one did not meet drinking water guidelines and 17 were too high for guidelines for aquatic life.
One foam sample was taken at the James Smith First Nation and had 14 detections for what the Water Security Agency describes as "various petroleum constituents".
Ferris says restrictions like no fishing and no swimming in the North Saskatchewan River need to remain in place
After heavy rains in Alberta finally made their way to Saskatchewan this week, the Water Security Agency is also testing the water to determine whether oil from the Husky Energy oil spill has been remobilized from the bottom of the river and put back into the water column, potentially moving downstream.
Ferris says recent tests of the North Saskatchewan River are to also determine what the consequences are of this recent higher flow event.
(CJWW)