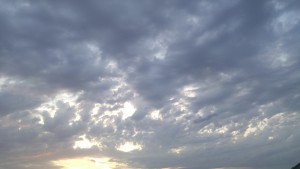 Fall may be in the air in Southern Saskatchewan.
A low pressure system is affecting Northern Saskatchewan and bringing cooler winds to the southern parts of the province.
Terri Lang, with Environment Canada, says the weather has begun to make that transition from summer to fall.
"We're getting into that sort of fall pattern," Lang says.
"We've got the epic battle between the really warm air of the summer and the air that's starting to cool from the Arctic. Fall is usually where that battleground takes place across southern Saskatchewan."
Lang also says there could be rain over the next week.
However, Lang also said temperatures could rebound at some point in September.
"In September, we've often seen the return of really warm weather, those really nice, dry stretches. I wouldn't write it out of the books yet."