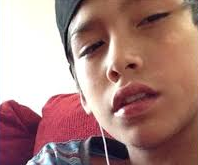 The Regina Police Service is asking the public for their help in locating a 12-year-old boy who was last seen on Saturday, September 3rd.
Police say 12-year-old, Lane Asapace was last seen in Regina on the 3900 block of 3rd Avenue North at 11:00 a.m. on Saturday.
Asapace is being described by police as "an Aboriginal male, approximately 5'5", brown hair, wearing a red and black checkered bunnyhug and black sweats."
Police don't think Asapace has come into any harm, but because of his age, they would like to locate him.
Anyone with information is being asked to contact the Regina Police Service at 306-777-6500 or call Crime Stoppers at 1-800-222-8477.