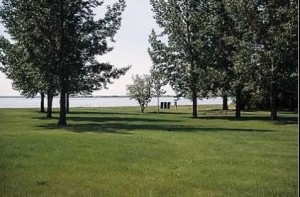 The Government of Saskatchewan is allocating nearly $1 million into the redevelopment of the marina and dock at Rowan's Ravine Provincial Park in an effort to restore access to the lake and enhance the visitor's experience at the park
The marina facilities were severely damaged in April 2015 from a combination of high water levels and ice movement on Last Mountain Lake. Since then, the marina has been unusable and significant work is required to restore it to an operational state. The project will include the installation of a new floating dock and anchoring system.
Funding for this project is being provided through the Provincial Disaster Assistance Program (PDAP) and redevelopment work will begin this fall.