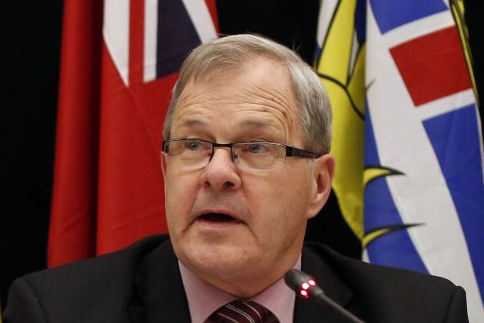 Federal agriculture minister Lawrence MacAulay joined his Saskatchewan counterpart Thursday at an event at the Moose Jaw Food Farm.
The farm is a showcase to explain the agriculture story to school kids and the public.
The two ministers discussed this year's crop and were involved in a harvest demonstration.
MacAulay says with only two per-cent of the Canadian population with direct ties to the farm, its important to educate people about the importance and value of the agriculture industry.
Saskatchewan agriculture minister Lyle Stewart says there are several projects designed to talk about how the food produced on farms in Saskatchewan ends up on the plates of consumers in this province and
around the world.