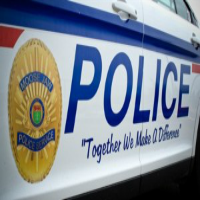 A Mac's Convenience Store in Moose Jaw was held up shortly after midnight Wednesday in Moose Jaw.
Police say a man entered the store at 526 9th Avenue South West, produced a knife and demanded money.
He left with a small amount of money and some merchandise.
Police along with the K9 unit immediately searched the area without success.
No one was hurt during the incident.