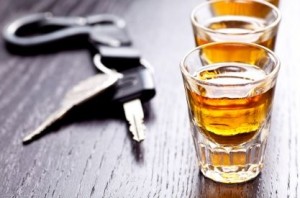 Mothers Against Drunk Driving says Saskatchewan needs to have tougher penalties to stop what it calls a pervasive culture of impaired driving.
Wendell Waldron, a community leader with MADD in Regina, says people shouldn't be allowed to drive for 10 years if they're caught driving drunk a second time.
A second offence currently carries a three year license suspension.
Waldron also says police should do more sobriety checks because the fear of being caught driving impaired can stop people from getting behind the wheel.
The comments come after Don McMorris, the former deputy premier of Saskatchewan, was fined and lost his licence for a year after being caught driving with 2 1/2 times the legal amount of alcohol in his system.
Waldron says the McMorris situation underscores the bigger problem that people don't take the issue as seriously as they should.
Drinking and driving remains the number-1 contributing factor in fatal collisions in Saskatchewan according to SGI.
SGI is part of the Canada Road Safety Strategy – a national effort for making Canada's roads the safest in the world.
(With files from The Canadian Press)
Related: