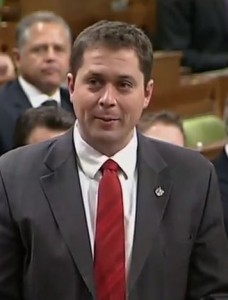 Former House Speaker and current Conservative House Leader Andrew Scheer has apparently decided to take a run at the leadership of the federal Conservatives.
A story in Thursday's Ottawa Citizen states the Regina M-P is busy collecting signatures needed from party members across the country and seucring the necessary financing before making an official announcement.
The story, quoting a source close to Scheer,  says Scheer has the support of many Conservatives and will sell himself as an "unapologetic" Conservative who can unite all flanks of the party under one large tent.
If Scheer does throw his hat into the ring, he will have to step down as Conservative House Leader.
The Conservatives will elect a new leader in May of 2017.