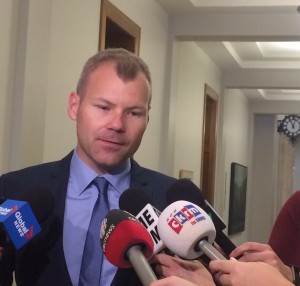 The government of Saskatchewan has decided to inspect all oil pipelines crossing rivers, lakes or bodies of water near municipalities.
Energy and Resources Minister Dustin Duncan says he wants to reassure Saskatchewan residents that their potable water is being well taken care of.
The government hopes the province-wide inspections will help to prevent incidents like the Husky oil spill into the North Saskatchewan River.
"We need to ensure that we have the proper processes, the proper regulations in place to ensure that it is safe, and that in the event there is an incident that we can follow up in a very timely fashion to try and mitigate as much as we can," said Duncan.
35 high priority crossings will be completed first, 22 of which have already been done. The government will then move to inspect an additional 90 across the province.