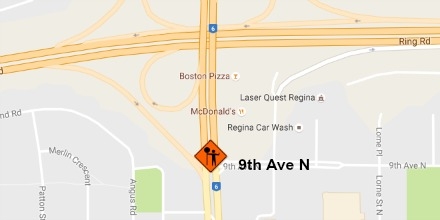 Regina motorists, take note.
There will be a partial road closure at the Albert Street and 9th Avenue North intersection.
The southbound lane will be closed starting Friday and 2-way traffic on the northbound lanes will be implemented.
That intersection has been undergoing major work recently and this round will affect drivers for two days for the paving work.