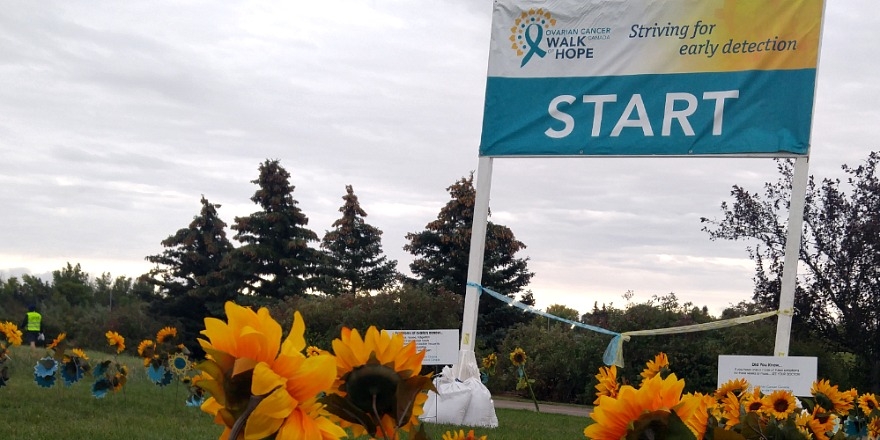 The 15th annual, and 8th in Regina, Ovarian Cancer Canada Walk of Hope took place in Regina on Sunday.
The walk is used to help bring awareness and raise funds to Ovarian Cancer.
Wendy Sutherland, co-chair of the walk, says some rain on the walk did not dampen the spirits of the walkers.
Alicia Elngren, a survivor of Ovarian Cancer since 2008, says she is grateful to see the amount of support the walk gets
The annual Walk of Hope had a fund raising goal of 90-thousand dollars.
This year, over 120-thousand dollars was raised by teams and individuals to support research and education of ovarian cancer.
Related: