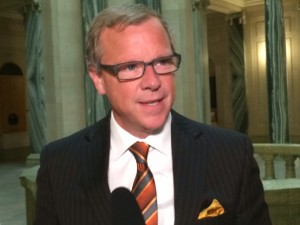 Premier Brad Wall is showing his support for the merger between Agrium and PotashCorp.
The deal was announced on Monday, but still has to go through regulatory and Competition Bureau approvals.
The premier is pleased the new company's headquarters will be located in Saskatoon, and feels confident that Saskatchewan jobs are safe.
"The savings that the company is going to make will be on the logistics side, certainly that's my understanding, not on the operations company," said Wall.
Wall says the government will be closely monitoring the deal as it progresses to make sure Saskatchewan's economy remains a top priority.
Meanwhile, the Saskatchewan NDP are worried about the potential of job losses in the province.