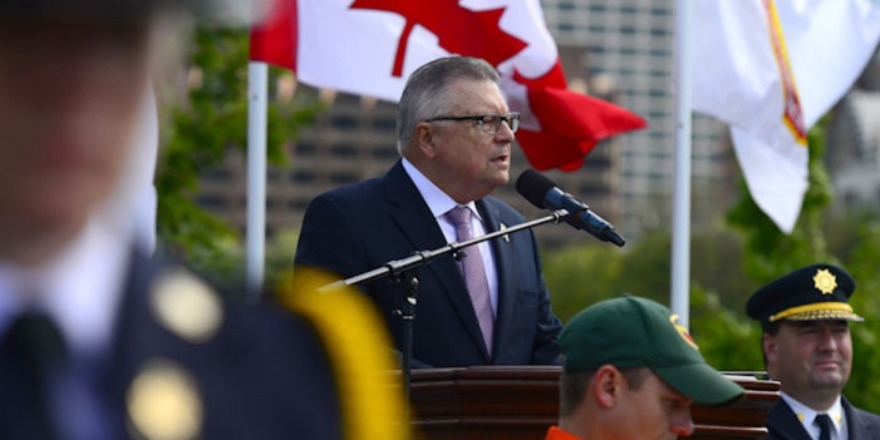 As the United States marked the 15th anniversary of the 9/11 terrorist attacks, Canadians also paused to reflect on the tragedy and their connections to it.
Prime Minister Justin Trudeau issued a statement saying Canada joins with the families and friends of the victims to remember those who died, including 24 Canadians.
He also says heartfelt support goes to those still struggling with the physical and emotional injuries after the attack.
In Ottawa, Public Safety Minister Ralph Goodale reflected on 9/11 when he spoke at the Canadian Firefighters Memorial.
He praised the residents of Gander, N.L. for making sandwiches and putting up those who had to unexpectedly stay in that community due to disrupted plans, as well as the first responders who rushed into harm's way in Lower Manhattan.
(The Canadian Press)