Another name was added to the R-C-M-P memorial wall Sunday as the Mounties held their annual National Memorial Service in Regina for fallen members.
The Royal Canadian Mounted Police honoured its fallen members at a ceremony.
A memorial parade and service was held in honour of the fallen members.
But Sunday, one more name was inscribed on the cenotaph.
32-year-old Const. Sarah Ann Beckett was killed in a motor vehicle accident in Langford, B.C in April.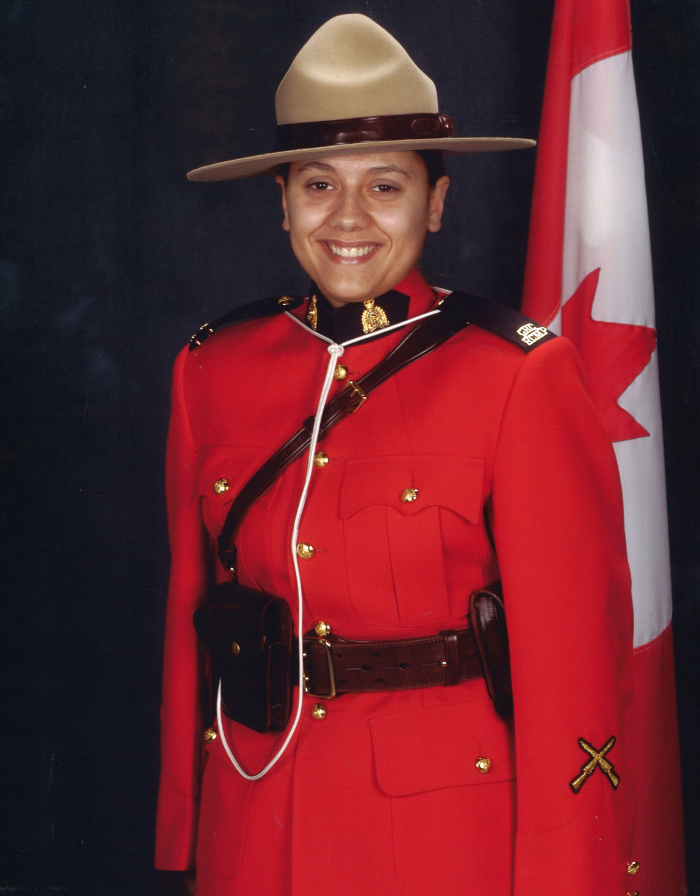 Beckett's death brings the total to 237 people who have lost their lives while in uniform.
Saskatchewan's Lieutenant Governor Vaughn Solomon Schofield joined RCMP commissioner Bob Paulson and a family representative in laying wreaths at the base of the cenotaph, in honour of Const. Beckett.
Commissioner Paulson says the memorial honours the fallen members for their service and is a reminder of what it means to commit one's life to the service of Canadians.
The RCMP National Memorial Service – an annual event held the second Sunday of September – was attended by family and friends of the fallen members.
They were joined by veterans, cadets and members from across the country.
The "Depot" Division Cadet Band, the Regina RCMP Pipes and Drums Bands and the RCMP Regimental Pipes and Drums of Alberta were also on hand to pay tribute to the fallen members.