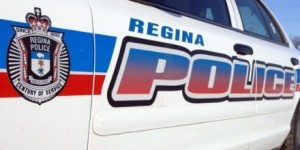 Three elementary schools in the area of the 300 block of Rose Street were briefly placed in "Secure the Building" mode on Monday as police searched the area for a man believed to be carrying a firearm.
Just after 2:30,  police were called to a residence in the 300 block of Rose Street.
The homeowner had come home to find two unknown men in the house; one was holding an edged weapon, the other was holding a firearm.
The pair fled the house, running westbound.
Police were able to apprehend the man with the edged weapon but could not locate the man carrying the firearm.
That resulted in Imperial, St. Michael and Mother Teresa schools being  placed in "Secure the Building" as a precaution and School Boards advised.
Initially, parents and other caregivers were asked not to come to the schools, but shortly before 3:30 with several patrol members in the area and police officers at the schools, the "Secure the Building" protocol was lifted.
Officials say with police officers present in the area and at the schools, an orderly dismissal could be achieved/
The second suspect remains at large and police are continuing their search for this individual.
Related: