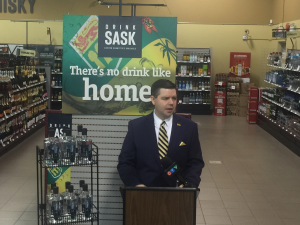 The Saskatchewan government has announced changes it says will eliminate barriers to growth for craft wine and spirit manufacturers in the province.
The changes include immediately increasing production thresholds for all craft manufacturers and reducing a number of regulatory barriers, including allowing craft manufacturers to directly deliver their products to Saskatchewan retailers.
Liquor and Gaming Authority Minister Jeremy Harrison says the local craft alcohol industry has grown from one cottage winery in 2001 to eight cottage wineries and eight microdistilleries today — with more to come.
Changes related to the province's craft beer industry are expected later this fall.