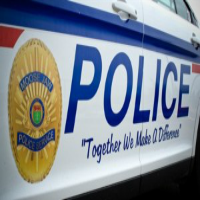 You can't say you weren't warned.
Moose Jaw Police Service will be staging a Selective Traffic Enforcement Program (S.T.E.P.) Enforcement Blitz on September 14 &15 in the Moose Jaw area.
S.T.E.P. is a multi-agency task force focused on strategies to improve traffic safety in the Province of Saskatchewan.
Members include representatives from Saskatchewan Government Insurance, Sask. Municipal Police agencies, Sask. Highways & Infrastructure (Highway Transport Patrol),Sask. Justice Ministry of Finance, Canadian National and Canadian Pacific Police, and RCMP from across the province.
A two-day initiative will consist of a large scale enforcement blitz in various locations around Moose Jaw.
Officers will identify traffic violations and take enforcement action.
Some targeted offences include speeding, seatbelt use, cellular phone use, unlicensed drivers and commercial vehicle enforcement.
Moose Jaw Police stress criminal offences such as drinking and driving will be high on the priority list of enforcement.