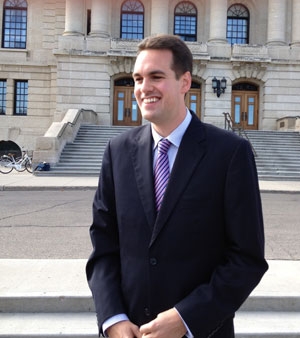 Two federal parties will gather Tuesday to open end-of-summer retreats.
In Halifax, Conservative M-Ps and senators will discuss how they'll tackle the governing Trudeau Liberals when M-Ps return to Parliament Hill next Monday.
Former cabinet minister Peter MacKay has announced he will not run for the party's top job.
In the meantime, the N-D-P caucus will meet in Montreal where sources say a concerted effort is underway to push Tom Mulcair to step down sooner than the fall of 2017.
Erin Weir, MP for Regina-Lewvan has some ideas he would like to be discussed during the NDP caucus retreat this week.
Weir wants the NDP's vision come together over the next few days rather than concentrate on who their next leader will be.
Weir says he would like to see the new leader restore the federal corporate income tax rate to 19.5 percent.
Weir would also like Regina to be included in the federal government's extension of employment insurance benefits for laid off workers.