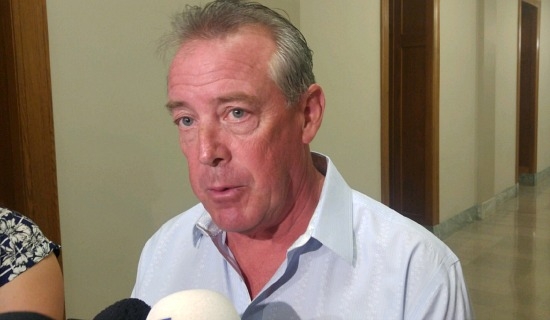 The Opposition NDP is calling for former deputy premier Don McMorris to resign as a member of the Saskatchewan legislature after he pleaded guilty to drunk driving.
McMorris was fined last week and lost his licence for a year after he was caught driving with 2 1/2 times the legal amount of alcohol in his bloodstream.
NDP Leader Trent Wotherspoon says there's a code of conduct that requires MLAs to be lawful, and it sends the wrong message for McMorris to continue in the job.
Premier Brad Wall says McMorris is going through counselling and has much to offer in terms of telling his story, so he does not feel McMorris should resign.
On the weekend, Wall called on MLAs to make suggestions for ways to tackle the province's high drinking and driving rates when the legislature reconvenes next month.
The NDP says the province could implement a three-day vehicle impoundment for first-time offenders something the Opposition first recommended when an all-party legislative committee studied traffic laws three years ago.
Related: