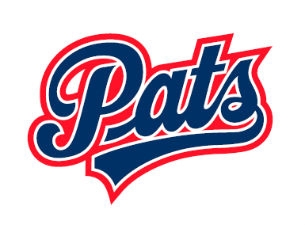 The Pats lost a tight one in Brandon to the Wheat Kings on Friday night 3-2 in a shootout at Westman Place.
In the first period the Pats went to an early powerplay but the Wheat Kings were able to score shorthanded. Connor Gutenberg stole a pass at his own blue line and then buried glove side on the breakaway at 5:48 and it was 1-0 Brandon. The Wheat Kings took a second penalty after that and up two men the Pats tied it up at 6:42. Dawson Leedahl finished from point blank range for his 1st as a Pat from Chase Harrison and Nick Henry and it was 1-1. It stayed that way until late in the period when the Pats went to their 5th man advantage of the frame. Jake Leschyshyn connected with Dawson Leedahl who fed Chase Harrison back door and he scored his 3rd of the pre-season at 18:43 to give Regina the 2-1 lead and that was the score through 20 minutes. The Pats outshot Brandon 11-9 in the period.
In the second the Pats killed off an early powerplay and then the game tightened up. Regina switched goaltenders at 12:29, Tyler Brown stopped 13 of 14 shots faced and gave way to Jordan Hollett. The game stayed 2-1 to the end of the period and with the Pats leading on the shot clock 12-8 in the period and 23-17 overall.
In the final period the Pats took three penalties and on the third the Wheat Kings tied it up. Connor Gutenberg banged in a rebound for his second of the night at 15:51. Provorov and Lewis the assists and it was 2-2, that was the score through regulation. The Wheat Kings outshot the Pats 18-8 in the period and led 35-31 overall.
Overtime solved nothing and in the shootout the Wheat Kings got goals from Ivan Provorov and Ty Lewis to win 3-2.
The Pats and Wheat Kings wrap up the pre-season Saturday night at the Co-operators Arena at 7 o'clock on 620ckrm.com.