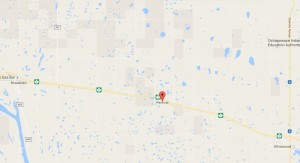 The eastbound lane of Highway #1 approximately three kilometers east of Percival, which is between Whitewood and Broadview is partially blocked after a collision occurred Friday afternoon.
A moving truck collided with a grain semi traveling in the same direction and items from the truck fell onto the roadway. Both drivers were uninjured.
The driving lane was cleared and traffic is moving slowly through the area. The passing lane remains blocked. It is expected there will be delays for the next several hours until the items are removed and the road is fully cleared.